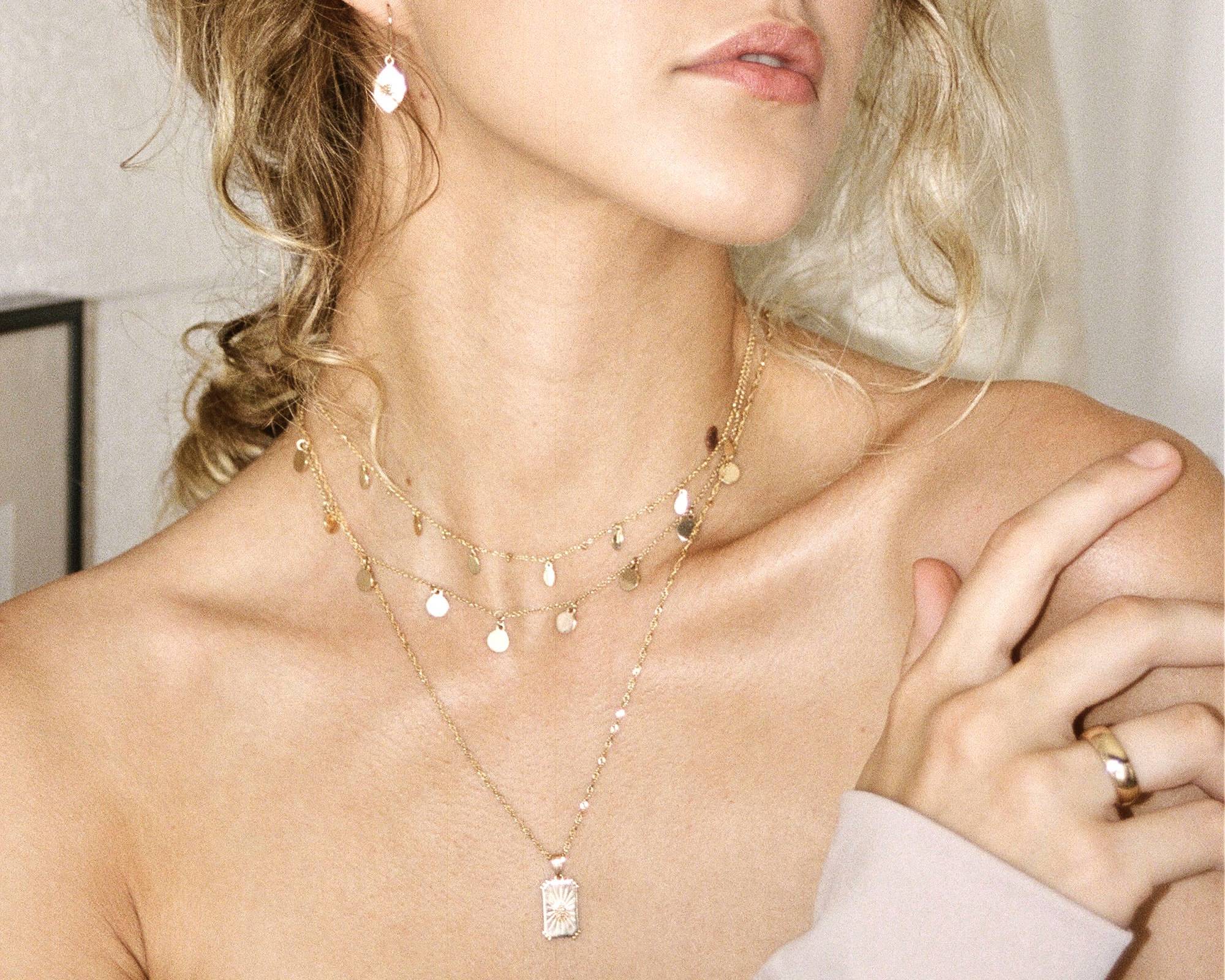 Gold Choker Necklaces
YCL's signature chokers are designed to layer effortlessly with one another & with our necklaces. Made from high quality 14k gold fill & 925 sterling silver.
Read More
Chokers, or choker necklaces, is a jewelry trend that has been around forever and is very popular again now, in more modern styles.  Since 2016, the choker has made a significant comeback and is now one of the hottest pieces of jewelry in celebrity, blogger & every day fashion. The choker necklace is usually associated with the 90s and given the nostalgic lifestyle we are living now, the choker is one of the major trends to have come back too.
Choker Styles.
The style of a choker necklace varies – whether that's fabric or metals. The fit is different to a necklace as they are worn shorter and fit closer to the neck. People who have longer and more slender necks to show off mostly wear chokers, however, they suit everyone!
Should you wear a choker?
Chokers and choker type necklaces can occasionally be a little controversial as prostitutes to signify their profession originally wore them. Since then, it is simply a beautiful piece of jewelry that you can add to your collection and will be seen regardless of your outfit. Due to where the choker sits on your neck, it means it is visible above any type of collar. Chokers are now pretty mainstream like they were in the 90s and any negative connotation would likely seem out of place.
How do you wear a choker?
Here are some tips to make your choker necklace work with your outfit!
Use smaller earrings with your choker. As it is a dainty piece of jewelry, you don't want to draw attention away from it. Also ensure that they're in the same metal, for example, if you're wearing a gold choker – wear gold earrings too!
Factor in the neckline you are going to wear with it. For instance, use a black velvet choker with a black t-shirt.
You can elevate any outfit by layering many thin chokers. You can wear a simple choker necklace with a lariat necklace.
Common styles of choker.
There is currently a massive range of chokers you can purchase, made from a range of materials, layers and qualities.  The most popular types of choker are with layered chains, draped chokers and bandana chokers. Also, the classic stretchy plastic choker that reminds us of the 90s!
Check out our fine collection of gold earrings, gold hoop earrings & choker necklace today.
- Less